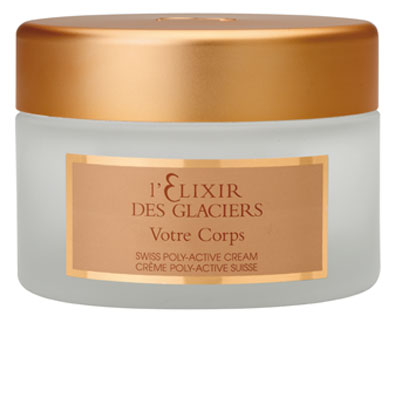 Votre corps
Every woman seeking a sublimely refined body skin care combining contouring efficacy with a Moment of Bliss in a boudoir environment.
Active ingredients:
Triple DNA - helps mantain and stimulate the skin´s vital functions
Glacial spring water - boosts cell metabolism
Green algae extract - rich in sugars, with exceptiona rehydrating properties
Palm and argan oils - particularly rich in relipidizing fatty acids, they rebuild the epidermis, provide softness and suppleness.
Use: After the bath or shower. Apply from your toes to your thighs, as you would a silk stocking, with deep and smoothing motions. Shape your hips, waist and abdomen with ample circular movements, then gently stroke up to the shoulders. To complete the treatment, cover your arms from wrist to shoulder in smoothing motions.
200 ml 10 500,-Kč