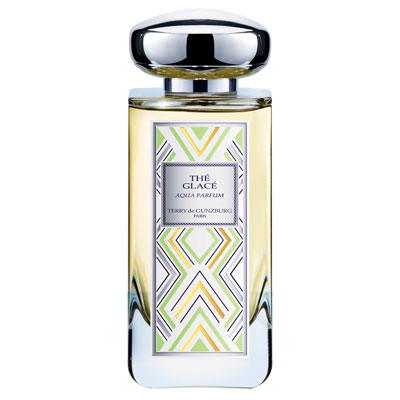 The Glacé
When seeking freshness, THÉ GLACÉ in a dolce vita French Riviera style, is a must-have drink. Terry de Gunzburg imagined this creation in her herb garden, infused with memories of tea from Mauritius, travelling in the bag of a mysterious guest.
Succumb to THÉ GLACÉ AQUA PARFUM, fresh as a Cologne yet intense like an Eau de Parfum.
Choose the most beautiful Verbena from France, mix its freshness with Black Tea from Mauritius and the sparkling grapefruit from Italy. Infuse White Flower with a generous bouquet of Sault Lavender. The vivacity of theses initial notes is boosted by an intense unexpected trio of brazilian mate, moss and musk for an indelible scent.
100 ml 3 640,-Kč