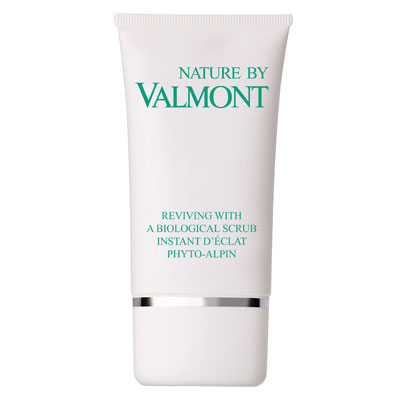 Reviving with a biological scrub
For women looking an instant radiance biological enhancer.
Active ingredients:
Lipo penta peptide of white lupine - reinforces the micro-circulation, restores and unifies the slightly pinky natural coloring of the skin.
Soft keratolytic enzyme - obtained through synthesis. Eliminates dead cells without aggressing the epidermis.
Seabuckthorn extract - rich in Vitamins A, B1, B2,  C et D and in powerful antioxidants. Removes cells from the surface thanks to its acids and allows the products that follow to work more effectively.
All skins even the most sensitive.
Use: In the morning. Apply directly on the face with dry hands. Massage on the skin until the texture becomes oily then turns into milky emulsion and rinse in clear water.  
65 ml 2 490,-Kč