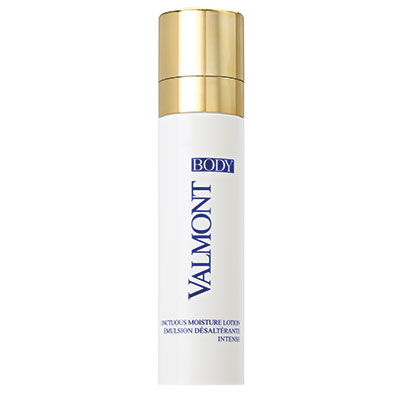 Onctuous Moisture Lotion
For women looking for an anti-ageing body milk.
Active ingredients:
Moisture balance sugar - obtained through a fine chemical proces, this carbohydrate compound increases moisture  reserves in the dermis by stimulating the GAGs, providing a more resilient barrier to reduce loss of moisture.
Anti-ageing complex - liposomed DNA, triple DNA and liposomed RNA offer a comprehensive anti-ageing effect over the entire body.
HYP silicium - this silanol grafted from hydroxyproline, restructures the conjunctive tissue as a whole by acting on the collagen, elastin and fibroblasts.
Use: In the morning and at night after a shower, apply the lotion to dry skin. Rub the product in using effleurage movements.
150 ml 3 700,-Kč