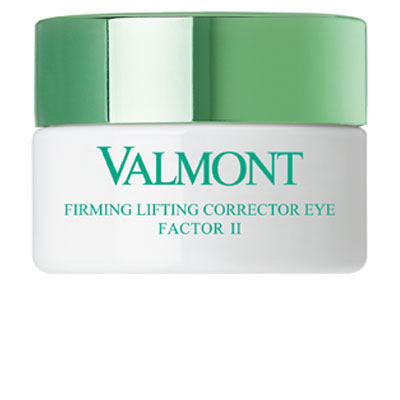 Firming Lifting Corrector Eye Factor II
For skin around the eyes that is sagging, sunken and wrinkled. To lift and firm the contour of the eye.
Active ingredients:
Yeast extract - stimulates the synthesis of anchor proteins (collagen IV and VII). Improves skin tone. Diminishes wrinkles, smoothes the surface of the skin, and redraws the contours of the face.
Tensing sugar extraced from oat - purified fraction of oat polyose. With a very high molecular weight, it ensures the creation of a tensing, smoothing and lifting network.
PRIME AWF COMPLEX
Triple DNA - maintains and stimulates essential skin functions.
Liposomed RNA - a powerful cell bio-aktivátor; provides the skin essential fatty acids to balance fat metabolism, which becomes impaired overtime.
Use: In the morning and/or at night, apply FIRMING LIFTING CORRECTOR EYE FACTOR II around the edge of the eye in a smoothing motion, from the outer to the inner corner of the eye.
15 ml 4 730,-Kč