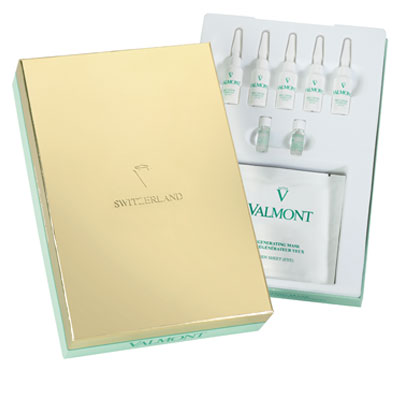 Eye Regenerating Mask
For women looking for an ultimately efficient eye contour care.
Any skin that shows the first signs of fatigue and of skin ageing.
Active ingredients:
Native collagen: dermo-tensor. Reinforces the cutaneous firmness and elasticity. A powerful moisturizer which produces a tensing effect, improving skin firmness, smoothing out fines lines and wrinkles and soothing the skin.
PRECURSOR COMPLEX EYE (Hydrolized mucopolysaccharides - hydrating agent that acts on skin elasticity and tone, Caffeine, arnica and green tea - draining-enhancing agents that stimulate micro-circulation and reduce the appearance of under-eye puffiness and dark circles.
Use: Moisten the collagen mask placed in its tailored-made thermoforming bowl, with one vial of 7 ml of PRECURSOR COMPLEX. Place the smooth side of the collagen mask on the edge of the lower eyelid, starting from the inner corner of the eye going outwards. Remove any air bubbles. Leave for at least 20 minutes. Remove the mask and apply a few drops of the COLLAGEN POST TREATMENT vial.
5ks 6 000,-Kč