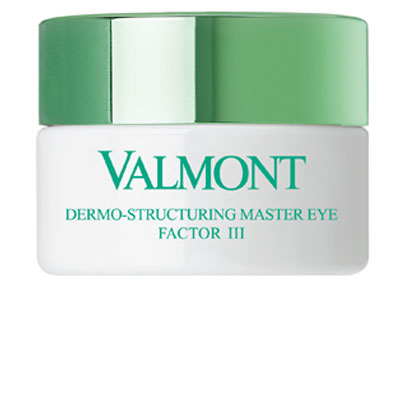 Dermo Structuring Master Eye Factor III
To fight against deep wrinkles around the eyes and a loss of skin density. For hollow, sunken in eyes.
Active ingredients:
Soy and wild jam phytosterols - offset the effects linked to hormonal imbalances and improves the balance of lipids in the skin. Smooth deep wrinkles and restore the skin´s elasticity.
Isoflavone liposome - boosts the action of the phytosterols. Stimulates the synthesis of collagen and limits its degradation.
Soy oligopeptide - boosts collagen I and III synthesis. Densifies and restructures dermis.
PRIME AWF COMPLEX
Use: In the morning and/or at night, apply DERMO STRUCTURING MASTER EYE FACTOR III around the edge of the eye in a smoothing motion, from the outer to the inner corner of the eye.
15 ml 5 100,-Kč