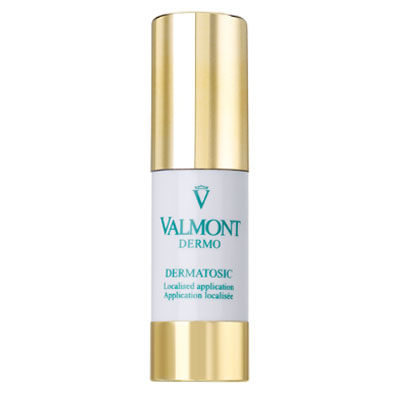 Dermatosic
For women who are used to buy their products in Pharmacies and Parapharmacies. All skins subject to minor disorders, redness, flaking and discomfort.
Active ingredients:
Swiss therapeutic water - soothing and calming
Lactic acid ester - gentle keratolytic agent which helps eliminate flaky skin
Glycyrrhetinic Acid - soothes irritation, relieves redness and softens the skin
DERMATOSIC COMPLEX - treats superficial skin disorders of inflammatory origin.
Use: Apply locally on minor eruptions.
15 ml 2 400,- Kč