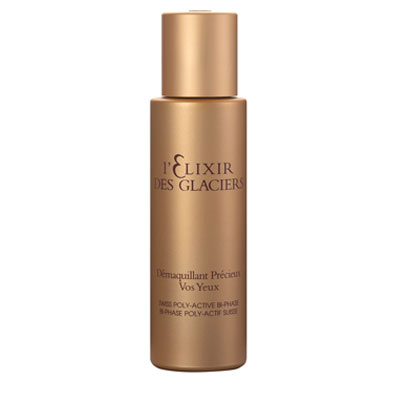 Démaquillant précieux vos yeux
For women who wants to treat their skin while they remove their makeup. For women wearing all kinds of makeup on eyes and lips and specially waterproof makeup.
Active ingredients:
Glacial spring water - soft and balanced water that encourages exchanges and cellular metabolism.
Fresh rose cryoextract - soothing, calming, moisturizing, restructuring and anti MMP
Echinacea extract - anti-inflammatory and anti-swelling properties
Rose oil - restores the skin´s natural barrier and encourages cell regeneration.
Use: Shake the bottle well and pour the product onto a cotton pad. Apply to the desired areas and wait several seconds for the makeup to dissolve. Lightly brush the area with the cotton pad, without rubbing. No need to rinse.
60 ml 2 180,-Kč