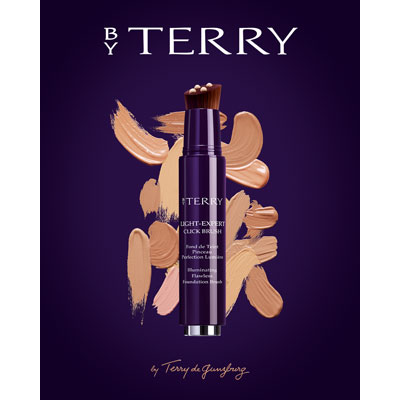 Light Expert Click Brush
An anti-blemish, anti-dullness, anti-shadow foundation, this ingenious brush, christened the foundation for makeup dummies, guarantees flawless skin with every stroke! With a click, its brush applies its featherlight texture for virtually imperceptible… yet totally perfecting artfully deceptive coverage. A new intelligent, practical and easy-to-apply beauty step for an instantly luminous result!
LIGHT-EXPERT is an ingenious filling and anti-aging product with its extreme skincare formula: - Hydra-smoothing hyaluronic acid microspheres act like an ""anti-furrow"" patch, plumping up wrinkles for an instant lifting effect.
- Seven anti-senescence substances (phytosterols, phytosteroids, ursolic acid, isoflavones, policosanols, pro-vitamin A, vitamin E) form a rejuvenating catalyst providing long-term protection and defying the laws of time." Click and place the brush on curves and hollows areas. Slide and stretch the foundation evenly from inside outwards.
19,5 ml 1 390,-Kč