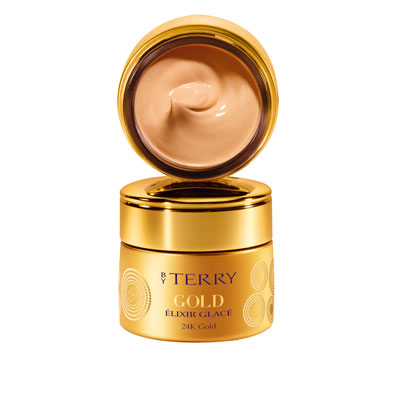 Gold Elixir Glacé
Ultimate Dazzling Concentrate 24K Gold
Ultimate skin jewel in limited edition. This dazzling elixir, enriched with 24k gold microparticles and precious prisms, illuminate the skin with an ultra-smoothing and skin enhancing "inced nude" corrective glaze.
Slightly satiny, delightfully perfumed, its airy, elastic and impalpable part gel / part cream texture, perfectly melts onto the skin and fits all the facial volumes.
Apply alone or before your foundation.
30 g 5 990,-Kč