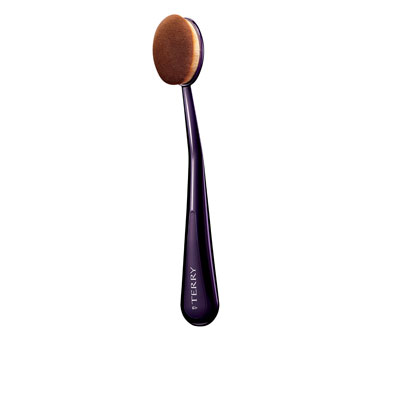 Soft Buffer Foundation Brush
All-over smoothing coverage By Terry brings women a new technique for applying make-up to the skin. A brush for blending, this new foundation accessory creates incredible all-over soft focus finish. The firm and extra-soft premium fibres ensure a polished effect. The flat, rounded shape applies, models and blends all foundation types, be they liquid, cream or powder. Thanks to its ergonomic grip, the brush achieves precision for a natural, uniform and airbrushed complexion.
Pro tip: Once coated, the brush glides over the skin to create smooth and even results.
1 240,-Kč